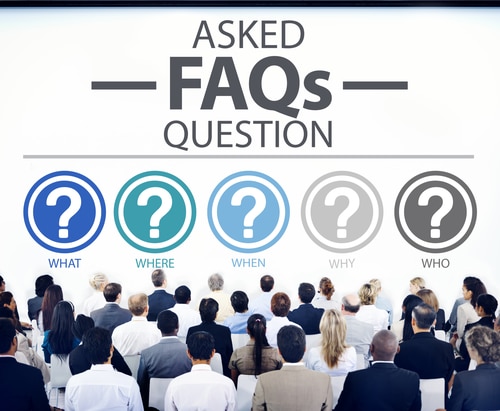 1. Who we are and what does your company do?
A. Who We Are?
B. What does AkolagTech do?
We provide enterprise IT solutions for small and midsized businesses that are looking for high-quality services to streamline and automate their workloads at competitive rates. We deliver customized IT solutions, and we specialized in the following:
Proficient in providing managed/un-managed enterprise IT solutions through the following:

We offer high-quality technical support and professional training.
IT consulting solutions for business
IT Automation
Please click here to learn more about our managed and un-managed IT solution
Also please check out our promotion offers
C. What is unique about AkolagTech compare to other competitors?
We concentrate on modern technology and we invest in the greatest technology, which empowers us to serve our clients by simplifying and automating their business process. Besides, we make complicated IT problem simple for our clients.
2. How many tech support staff members do you have?
It varies, we have more than five great tech staffs. We have crews available base on projects requirements, full-time and temporary teams.
3. Do you have experience in our industry?
We have skills in many industries like the media, finance, retailers, Warehouse, health, education, and more. Lists of industries that we serve
We work with our clients to provide customized IT solutions based on their industries and their business processes.
4. What locations do you cover?
We cover USA location within (NJ, NY, PA, and CT), Africa (Lagos, Abuja and others cities in Nigeria) both onsite and remote support.
Also, we provide remote services for companies that are long distance and do not require onsite supports.
Also please check out our promotion offers
5. What is your hourly or service rate?
Our hourly rate ranges from $150 and above depending on the project.
We also provide a monthly flat rate for management services at a discount rate.
We have different pricing for custom projects.
6. How many of your staff member have certifications?
Most of our tech teams have more than ten years of experience in combined working with enterprise IT services.
We have competencies in Microsoft Windows, Linux, UNIX, virtualization and cloud computing, open source software, IT automation, programming, applications and more.
Also, our staff has skills in training and certifications: Please check out our IT Services Competencies
7. What are some of the cutting edge technology your company is leveraging?
We use the cutting edge technology to help our client simplify and automate IT process. We partner with high tech companies, and adopt open source technology to provide betters solution, prevents vendors' locking contracts and reduces IT service costs.
8. What hosting solution do you offer?
We provide managed hosting solution for companies, and We offer hosting for computing resources, applications, Website, Email, DNS and more
9. Do you charge for quotes and consultation?
We offer up to 15 to 30 minutes free consultation, which also includes free quotations.
To schedule, a one to one meeting with us please click here

10. How long have you been in business?
We have been in business since 2007
11. Do you have any special promotion offers?
Yes we do offer limited promotion offers for new clients, Also please check out our promotion offers
12. Do I need a quote for service/solution or other IT related?
13. What is your service level agreeement (SLA)?
15 to 20 mins for an emergency condition


Within 24 hours non-emergency situation

Examples of emergency situations

Examples of emergencysituations
14. Where is AkolagTech's Knowledgebase?
15. How do I make payment for my services/products – Payment information?
16. FAQ – About Affiliate program (hosting plan, services)
We offer the affiliate program for our hosting plan and service; we want our affiliates community to earn extra income
17. What is it your contact information?
Visit our hello page and how to contact us https://akolagtech.com/hello
Email: contact[@]akolagtech.con | info[@]akolagtech.com | support[@]akolagtech.com
USA Phone: 732-659-0317
Africa:
Main Phone Line: +234012910590
Second Phone Line: +2349074069082