Introducing AkolagTech Blockchain: A platform where you can have the decentralized hosting platform and the IT services you have always wanted.

Lately, we live in a world where the majority of people, especially enterprises, cannot complete their tasks through electronic media marketing. Likely, this is because their actual desires aren't met with the available resources.
Our goal is to create an ideal channel that can bring improvement to the technology development space to empower individual startups, non-profits, and schools.
Generally, the best option for everyone is an opportunity for them to actualize what will provide
sustainability for themselves or their enterprise.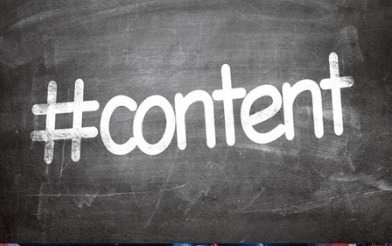 Synopsis
Introduction
The problem
Aims and Objectives of Akolag.
Our Services
Projects Highlights/Features
Massive Steem Adoption
Our plan
Our core values
how can we help you?
How will Akolag Impact the steem blockchain?
Charity
How can the objectives of Akolag be achieved?
Why Akolag needs your support & sponsorship
Conclusion
Join us

Introduction
Akolag is a decentralized community built on the Steem blockchain. It is a platform for developers and non-developers with amazing abilities in IT development to develop their project by using freelance services.
Akolag is an online community that intends to create an avenue for a free non-enterprise to develop their project without thinking much about funding.
Undoubtedly, it will improve today's technology world.
The problem
Development of projects such as web applications and software and tech projects require resources such as computing, but due to lack of funds, some projects are abandoned. A centralized hosting platform requires computing resources, and most platforms are not designed for temporary development work. This is the main reason for initiating this project. The non-decentralized platform aims to exploit their time and tools for financial gain while giving them a space to manage their tasks in exchange.
Aims and Objectives of Akolag.
Akolag was initiated to create a freelance space for individuals, both developers, and non-developers, as well as non-profit organizations who need to host unique web communities.
Akolag aims to bring a community-oriented decentralized hosting platform.
Akolag intends to provide managed and un-managed IT services to small- and medium-sized businesses
Our Services
Hosting services
Virtualization and Cloud Computing
System Support and Administration
Data management
Network and security service
Automation and software
IT resources and consulting.

Projects Highlights/Features
Akolag in its earliest stage of being built as a premier enterprise managed IT solution provider that specializes in providing managed and un-managed IT services to small- and medium-sized businesses. We streamline and automate complex IT services for companies. We are located in New Jersey (Garden State), USA, and have branches in Africa. We have more than 15 years of experience in the tech field, and we offer the best customer service and tech support to our customers. Our clients have access to expert, dedicated staff to handle their requests.
Although we started as an enterprise and have achieved and implemented many of the above, we are still adding more essential features. If we were sincere to the development, we could say it has an excellent foundation, and we extend our good heart to make sure we build a decentralized hosting platform for development, testing, or lab projects. This is not meant for enterprise projects but instead to provide a decentralized hosting platform for developers and non-developers. We believe there should be a decentralized platform for development workspace on a decentralized hosting platform for non-enterprise (individual,
startup, non-profit, school) users, akolag.org will be used to build on community development in the future based on task requests and suggestions.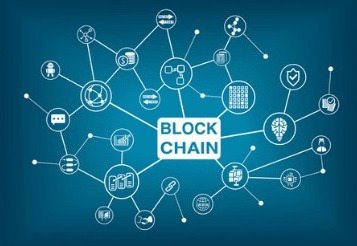 imagesource
Massive Steem Adoption
Recently, the blockchain has gone viral and have gained exceptional adoptions.
Steem was made possible by platforms on the blockchain that have successfully been able to give value to every individual.
Akolag tends to promote it to a significant level by building a community-oriented decentralized hosting platform, open to individual participation and contribution. The project should leverage resource distribution as a rewarding system using steem token cryptocurrency called blockchain to incentivize the system.
Our Core Values
Understanding how IT processes fit into business processes
Best solution with less amount of time
The solution provided to streamline and automate will save the company time, money and increase productivity
Improvement of existing process and developing new things once solutions are in place
IT spending ⇒ Return on the investment
how can we help you?
Keeping up with the latest technology and automation while hiring and training the best IT staff can be problematic and expensive, so we streamline our clients' technology workloads to allow them to focus on efficiencies.
How will Akolag Impact the steem blockchain?
We provide the best IT services and, through our open source project will motivate developers across the world to build more projects. We will also help enhance the freelance more on the old and new project built within and outside the Steem blockchain, This will increase the value of the Steem token and make projects more convenient and reliable to handle.
charity
AkolagTech supports and sponsors different communities in various level of development.
We believe that it is our social responsibility to make an impact in developing the community we cherish and giving back to it.
Our goal is to empower the community and improve society at large.
We sponsor different communities using our resource and technology.
We sponsor schools, training programs, events, and developers.
Additionally, we provide technical resources and funding for diverse communities.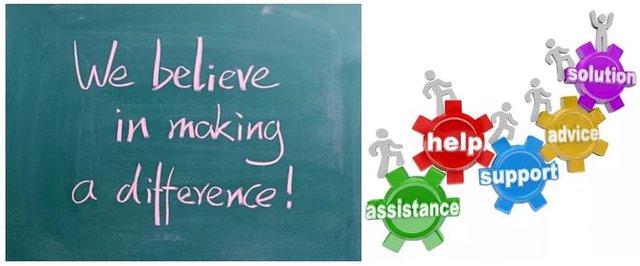 How can AkolagTech's objectives be achieved?
The whole concept of Akolag blockchain is to pay more attention to small and medium business and Developers. However, before contribution can begin, a structure needs to be put in place in an open source environment. This is pivotal to the whole operation of AkolagTech. This structure can and will only be possible through sponsorship/investment or Collaborations.
Why Akolag needs your support & sponsorship
To achieve the objectives mentioned above, Akolag will require the extensive support of developers, individuals, humanitarians, and collaborators, especially in the form of sponsoring the cost of the project implementation through Steem Power (SP) delegations. These supports will ensure the constant running of the Akolagtech community and tangible rewards for the team members, developers, and the community members who, in the future, will be the reason behind the successful creation of the platform.
Conclusion
SME's freelance has finally found a place on the Steem blockchain. AkolagTech is a technological project that will change the business faces, and also cause significant financial freedom and personal satisfaction, as every individual will contribute to the tech world.
In all, Akolagtech has made financial freedom attainable to projects owners in and outside the blockchain
Akolag is a project owned and founded by //steemit.com/@akolu">@akolu (CEO and the Co-founder of =>Akolagtech.com, (Akolagtrch.org)[]
Join us
Our website will be the only website from which to make contributions, following our modus operandi.
Visit AkolagTech Visit and start changing the world.
To discuss more and make suggestions with the community members.
Join the offline Steem blockchain community on Discord.
Most images used were from AkolagTech.com
=>Follow US AT //steemit.com/@akolag">AkolagTech
Repository
Website
Posted on akolagtech Steemit blog post click here to see the same content